SERIES
What's more fun than a TINY mouse on a big mission? How about TWO tiny mice on a bunch of big missions?
RAZ & BENNY is the ultimate buddy comedy with a healthy does of dazzling hi jinks and death-defying stunts. It is the tale of two, inseparable mice whose good luck is as endless as their friendship. Often inspired by their eccentric pal Lilly, dare-devil Raz and cautious Benny are always off on one adventure or another. Whether posing as international spies, high-speed racing car drivers, scuba-diving submarine rescuers or expert explorers in the deepest jungle, these unstoppable thrill-seekers consistently come out on top, ready for their next adventure!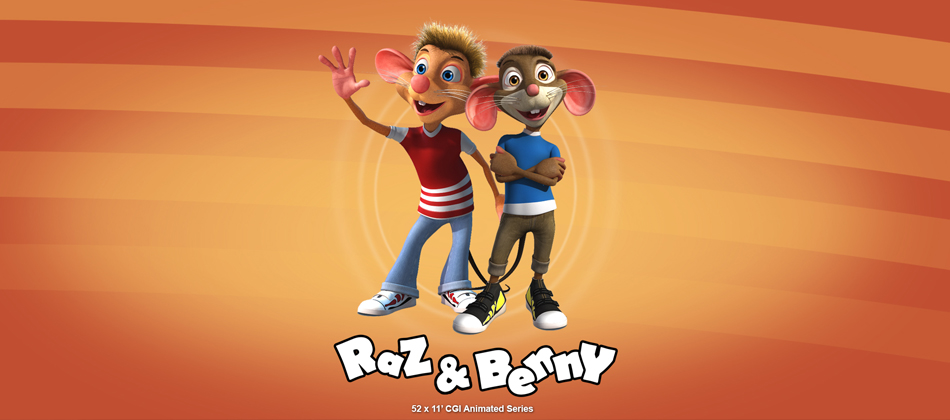 Following in the footsteps of the great theatrical shorts produced during the 'golden age of animation', RAZ & BENNY brings the ever-enduring short format careering into the 21st Century with state of the art CGI and contemporary settings and situations. Bursting with the possibility for extreme physical slapstick comedy.
52 x 11 minute episodes ( 26 mix and match half hours ) for the 5 – 9/family audience.