FILM
H A N G E R 10 [ 2 0 1 4 ]
D i r e c t o r :
Daniel Simpson
P r o d u c t i o n :
Bigscope Films, Newscope Films
D i s t r i b u t i o n :
IFC MIDNIGHT in association with LIPSYNC PRODUCTIONS
L e n g t h :
83 minute feature
A B O U T   H A N G E R   1 0
33 years after the infamous Rendlesham Forest UFO incident, three metal detector enthusiasts hunting for Saxon gold in the same region, capture incredible footage of UFO's whilst filming their expedition. As night falls and with their navigation equipment failing, they find themselves facing a terrifying encounter with an unforgiving alien presence.
Pearl DME were responsible for a selection of the VFX shots on the film.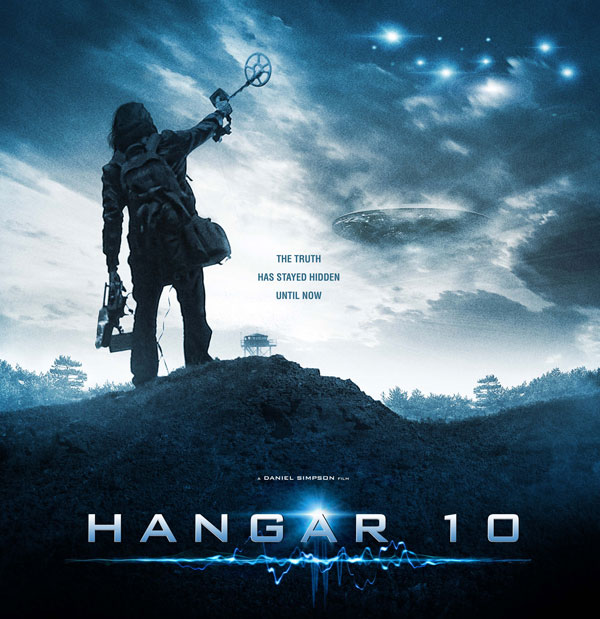 P R E S S U R E [ 2 0 1 5 }
D i r e c t o r :
Ron Scalpello
P r o d u c t i o n :
Bigscope Films, Pinewood Pictures
D i s t r i b u t i o n :
Entertainment One (UK)
L e n g t h :
91 minute feature
A B O U T     P R E S S U R E 
A group of men are trapped in a small pod on the sea bed, after diving down to fix an oil pipeline and becoming separated from their ship.
Pearl DME were responsible for all the visual effects shots on the film.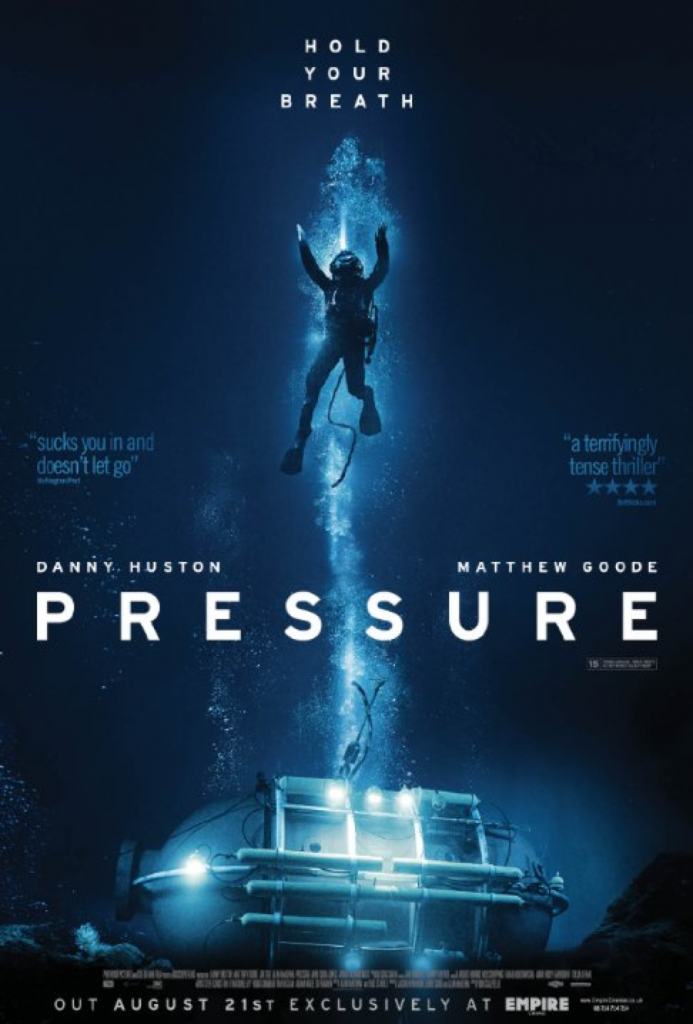 M E T A M O R P H O S I S [ 2 0 1 2 ]
D i r e c t o r :
Chris Swanton
P r o d u c t i o n :
Attractive Features in association with Pearl DME and Jellyfish Pictures
L e n g t h :
102 minute feature
A B O U T     M E T A M O R P H O S I S
Kafka is the most acclaimed writer of the Twentieth Century, recognised as the father of modern literature. Metamorphosis has become one of the most iconic and enduringly popular novels of all time. Written over 100 years ago, 2012 marked the centenary and the release of Director Chris Swanton's screen version.
Kafka's story is the tale of Gregor Samsa, a travelling salesman, who wakes up one morning after a disturbing dream to find himself transformed in his bed into a giant insect-like creature. The story traces the interaction of Gregor and his family as he slowly starves to death for want of the right kind of sustenance. His death brings relief and rejoicing for his family, and releases them to a new, fresher, more positive and independent life without him.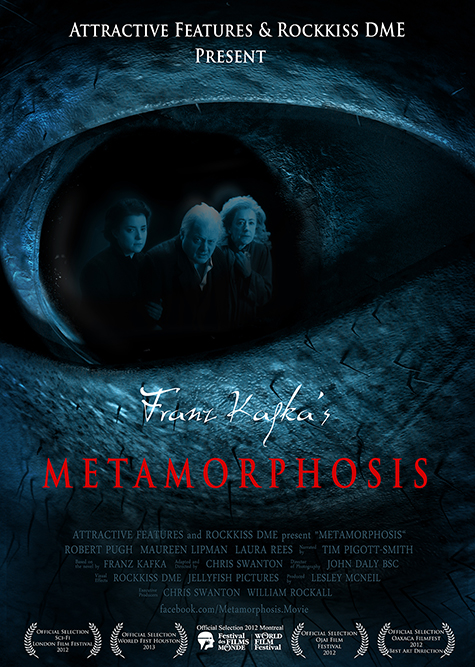 Kafka's prose is vividly visualistic in its attention to striking detail and cartoon-like grotesqueness. It presents a surreal world within a naturalistic framework, a wholly credible externalisation of inner doubt, guilt, despair, self-disgust, self-pity and the laming fear of inadequacy and failure.
Filmed at Haliford Studios, Shepperton By Director of Photography John Daly, the VFX crew, led by VFX Director William Rockall, spent the following 18 months designing and creating Gregor Samsa in his creature form. The design of Gregor was particularly challenging as the viewer was required to maintain a level of empathy for what was described in the book as effectively a hideous vermin.
CG Supervisor Simon Hodgkiss  referenced hundreds of images of real insects for inspiration before a final design was settled on.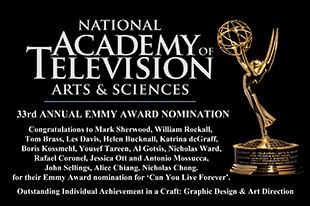 Metamorphosis [ 2012 ] – Attractive Features